Nourish ginger spiced latte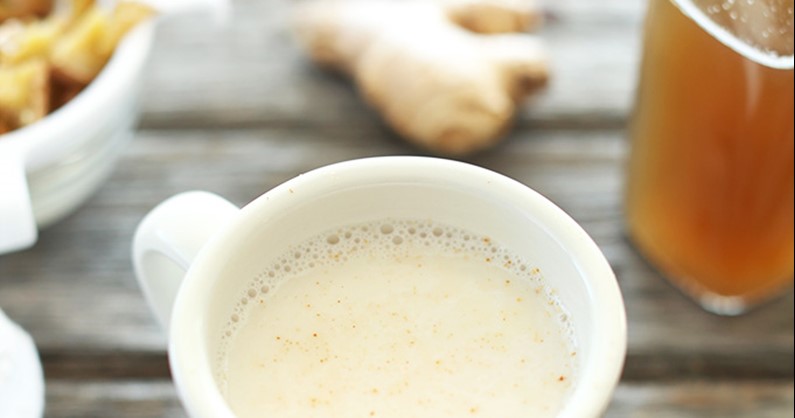 A great way to add a spicy little 'kick' to your morning coffee! Please note that your choice of sweetener will alter the end flavour – coconut nectar has a mild caramel flavour that sweetens without dominating, whilst honey and pure maple syrup have their own distinct flavours which will change the taste of the latte. Why not try each one and see what your favourite is!
INGREDIENTS
1/8 teaspoon ground Bunda Ginga ginger
1/8 teaspoon ground turmeric (or less if you find this too strong)
1/4 teaspoon ground cinnamon
1/4 teaspoon vanilla powder
1 teaspoon coconut nectar/100% pure maple syrup/raw, local honey
3 tablespoons strong coffee
1 cup milk of your choice
METHOD
Heat your milk and spices slowly in a saucepan, add brewed coffee and sweetener and stir well.
Thanks to Judy from Nourish cafe for this recipe. Nourish are a wholefoods cafe based in Bundaberg, Queensland. They focus on encouraging others to eat closer to nature. You can visit their facebook page here.