Our Story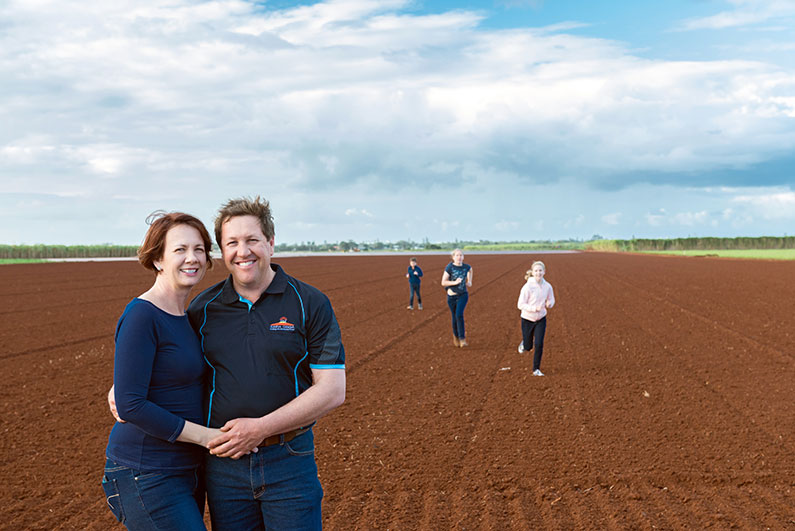 A trial plot of ginger which has grown into one of the biggest commercial ginger operations in Queensland, Bunda Ginga rose from small beginnings in the early 2000's to the success story it is today.
Anthony Rehbein is a fourth generation farmer on the Hummock in Bundaberg, Queensland just a hop, step and a jump from the beach at Bargara with the sloping hills catching the suns first rays and a temperate climate, good water and good soil, perfect growing conditions for some of the nation's best ginger.
Anthony and his wife Kate manage Bunda Ginga and Hummock Produce, which sees the farm grow watermelons (November and December), ginger and turmeric (year-round), pumpkins and potatoes in the rich, fertile fields of the farm.
Anthony has been the President of the Ginger Association of Australia for the past three years, stepping in the role of Chairman of Research and Development this year  and works tirelessly in grower advocacy and marketing for the industry.