Our Story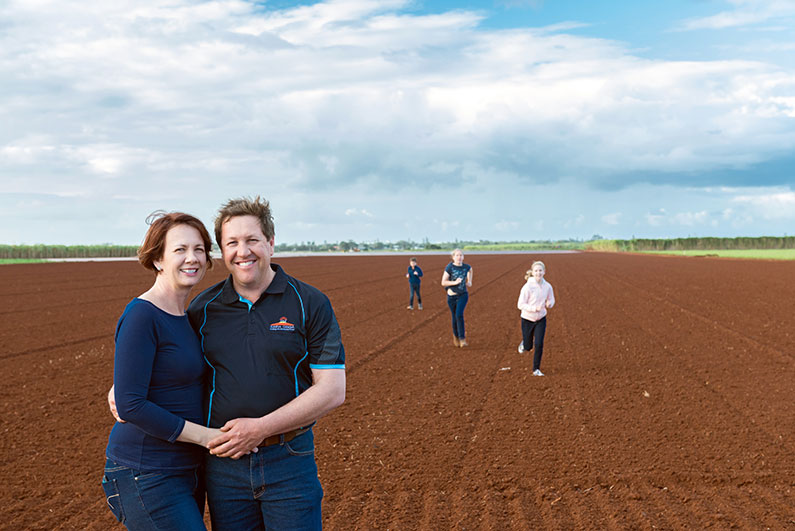 Anthony Rehbein is the fourth generation of his family to proudly grow food in Bundaberg, Queensland – the gateway to the southern Great Barrier Reef.  
Anthony's great grandfather grew sugarcane on and around The Hummock, a volcanic remnant. With a temperate climate, clean water and rich red soil, Bundaberg's only hill provided the perfect site to catch the sun's first rays and grow quality fresh food.  
In the 1980s Anthony's grandfather and father diversified the family business and began growing small crops. 
In 1993, Anthony returned from university where he met his wife, Kate. The pair married in 1998 and worked with Anthony's father, before accepting the challenge of operating the family business. 
Together, Anthony and Kate share a united vision and have invested in the latest technology and equipment to grow some of Australia's best produce. 
Bunda Ginga started as a trial plot of ginger in the early 2000s, and now the business produces a wide range of quality ginger and turmeric products.
Anthony and Kate also grow a diverse range of fruit, vegetables and flowers for their retail store, One Little Farm. 
Anthony and Kate have three children. They love Bundaberg and are passionate promoters of local agri-tourism attractions and events. 
They are also strong industry advocates. Anthony is a former President of the Ginger Association of Australia and previously served as an executive board member of Bundaberg Fruit and Vegetable Growers.   
Together, Anthony and Kate are focused on ensuring agribusiness is vibrant and sustainable for future generations of farmers and consumers.