Maureen's best-ever ginger scones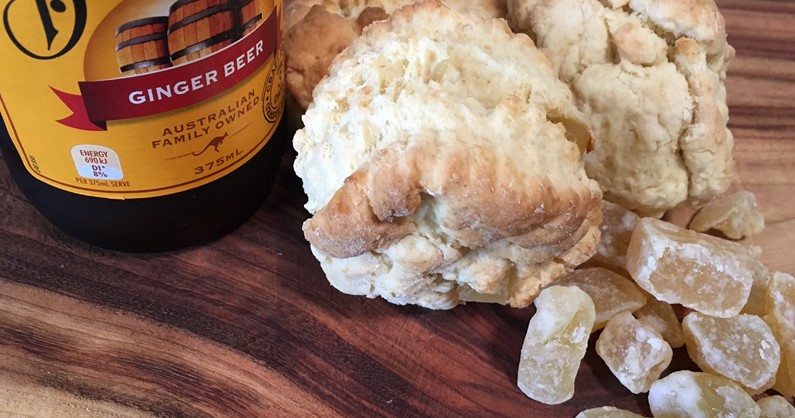 We met Maureen at the Relish Fraser Coast Festival who came by and tasted our yummy pickled ginger, but shared this amazing ginger scones recipe with us, which I have made many times since! Maureen said this recipe is in tribute of her move to Maryborough, Queensland. 
INGRIDENTS
3 cups self raising flour
Pinch salt
1 cup cream
1 cup Bundaberg ginger beer
1/2 ginger bites, chopped
METHOD
Preheat oven to hot (200 - 220 degrees) and grease a baking tray.
Sift flour and pinch salt into a bowl, make a well in the centre.
Add cream and ginger beer, cut slowly through flour mixture with a bread knife, taking care not to over-mix. 
Gently bring together on a floured surface and flatten to about 15cm high, cut desired scones out and place on baking tray.
Bake for 15 minutes, or until scones are lightly browned and sound hollow when tapped. 
Serve with whipped cream and ginger jam.