Lindsay Joiner's Gingerbread Loaf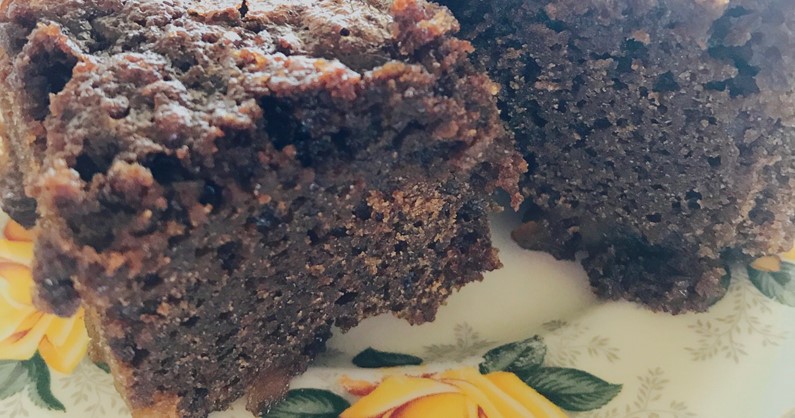 Ingredients
120g Butter
170g Dark Treacle
50g Golden Syrup
200g Brown Sugar
1 cup Milk
2 Eggs
250g Plain Flour
1 Heaped Tsp Mixed Spice
1 Level Tsp Bicarb of Soda
2 Level Tsp Ground Ginger
120g Sultanas
Crystallized Ginger chopped.  Add to taste.
Method
Grease and line a 20cm square cake tin. Using a large saucepan warm together butter, treacle, syrup and sugar. Add milk and allow to cool.  
Beat eggs and blend with cooled mixture. Stir dry ingredients together in a bowl and add cooled mixture and sultanas, folding in gently. Turn into greased and lined tin. Bake in a slow oven from 1¼ to 1½ hours. (It may take a little longer depending on your oven) Turn out and cool on a wire tray.