Ginger biscuits for any occasion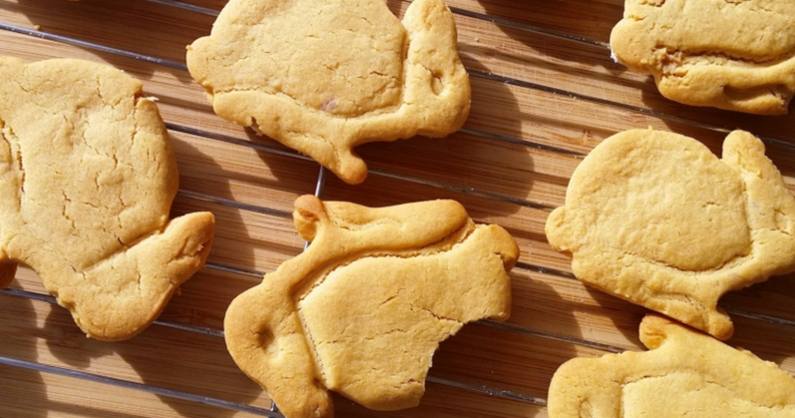 Bunda Ginga supply raw ginger to Gourmet Garden for them to create stir-in ginger paste and ginger chips. Here is a recipe they featured at Easter but depending on the cookie cutter, they could be for any occasion! 
Ingredients
125 gram butter, softened
1/2 cup brown sugar
1/2 cup rice malt syrup or golden syrup
2 1/2 cups self-raising flour
1 tablespon Lightly Dried Ginger
1 teaspoon bi-carb soda
Method
Preheat oven to 190ºC.
Beat butter and sugar until light and creamy.
Add syrup and beat to mix.
Stir through the Lightly Dried Ginger.
Sift flour and bi-carb soda together and add to wet ingredients. Mix until it forms a dough and divide into two halves.
For each half:
Roll the dough between two sheets of baking paper until half a centimetre thick.Cut into shapes with a cookie cutter. Place on greased and lightly floured baking tray and bake 10-15 minutes, or until golden brown. Then cool on a wire rack.
Note: This recipe makes 30 biscuits.
- See more at: http://www.gourmetgarden.com/en/recipe/342/ginger-easter-bunny-biscuits#sthash.NeWHwRRe.dpuf