Bulldogs BBQ slow n low chicken wings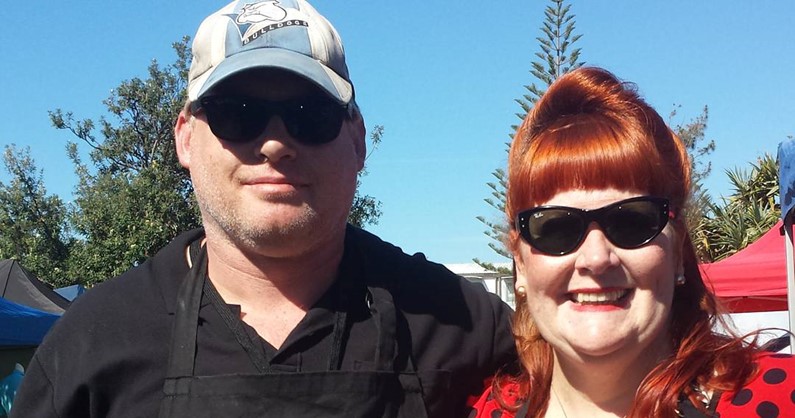 Slow n low BBQ pit-masters are on the rise and we have our own BBQ master here in Bundaberg, Paul Durston and his wife Bronnie from Bulldogs BBQ. They share a love of local produce just as much as a love of cooking the perfect piece of meat. Thanks for this recipe guys using our ground Bunda Ginga. 
INGREDIENTS
1kg of chicken nibbles (wings with tips removed then separated at the wing joint)
Dry chicken rub
1 tablespoon garlic powder
1 teaspoon paprika
1 teaspoon bunda ginga ground ginger
1 teaspoon dried rosemary
1/2 teaspoon salt
1/2 teaspoon pepper

Sticky sauce (optional)
335 ml bbq sauce
1 tablespoon bunda ginga ground ginger
1 tablespoon garlic powder
2 tablespoons of locally made well loved Worcestershire sauce (if not available, substitute for a good Worcertershire sauce made on plum jam) 
method
Combine all dry rub ingredients in a blender blend for a few seconds. I use 1kg of chicken nibbles ( wings with tips removed then separated at the wing joint)
Rub with a little oil, and apply a coat of dry rub, I usually do a liberal coverage once rub apply put wings in the fridge for 2 hours.
Preheat smoker (this can be done in the oven if you don't have access to a smoker) to 250f/120c, put chicken in. I like to add apple and peach wood into the firebox to add a nice smokey flavour.
Cook the chicken nibbles for around 45 mins to 1 hour you can check to see if the chicken is cooked by putting the meat if there is a redness on the wing bone it needs longer.
If using the sticky sauce:
Combine sauce ingredients in a saucepan over medium heat, bring sauce to a low boil, stir and heat until ingredients combine. Remove from heat.
Once the chicken is cooked drizzle over the marinade sauce and enjoy!