Winterfeast wrap up to date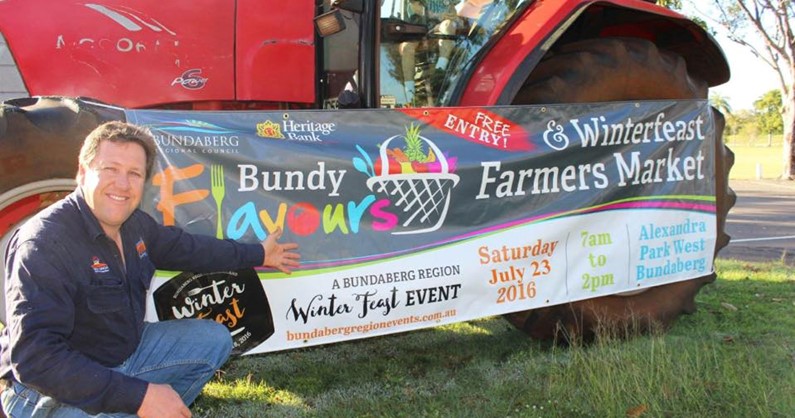 We were lucky enough to be included as part of the Winterfeast media visits while the 10 day food festival was in full swing last weekend. Shame about the dodgy weather but it's all sunny blue skies this week! 
Media such as Hilary McNevin (freelance writer for The Guardian, Good Food, The Age, The Weekly Review and more), Australian Good Food Guide (which are featuring Gleneden Organic Farm on their homepage this week from the North Burnett - very exciting for our region), This Magnificent Life, Natascha Mirosh, Wendy Hall & more came for a trip to the farm to see how we do things at Bunda Ginga and hear about our farm, our family and our farming history.
We had a wonderful time as part of the morning, talking about our exciting new ginger products and the importance of diversification in the current farming climate.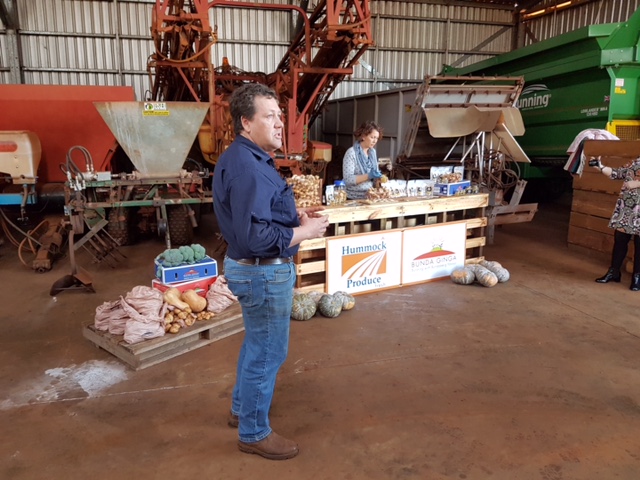 We got to enjoy going out to the North Burnett for the Heartland Festival, delighted in the Mundubberra Long Table Lunch expertly catered by Kelly Voss. and then were lucky enough to be guests at Midnight in Paris and Sunday Soiree by Indulge over the weekend. As you can see from our Instagram feed - we have had a wonderful month so far of food and foodie activities!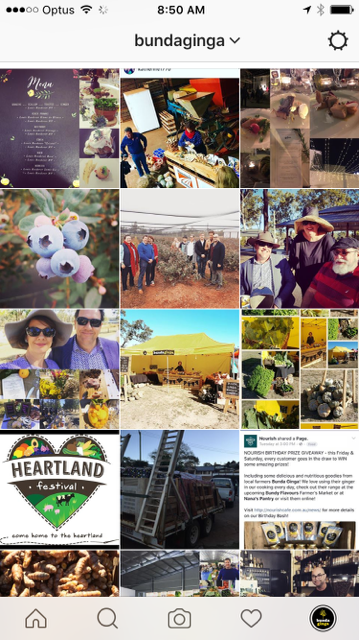 Thanks to Suzie Clarke too from Bundy Cooks Tour for including us as part of her first farm gate to plate tour on Monday - we had fun showing participants around and talking to them about our products as well. 
This coming weekend we will be at the Bundy Flavours Festival and Farmers Market at Alexandra Park West, Quay St from 7am to 2pm. We will be joined by lots of other wonderful farmers in our region and there will be cooking demo's, producer appreciation talks and lots of ready to eat yummy food.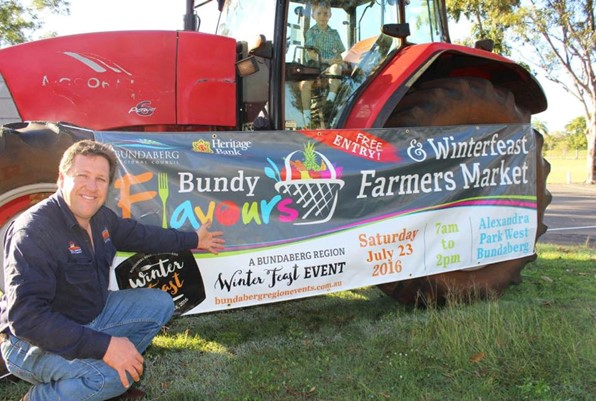 The Winterfeast Festival has been a wonderful culmination of lots of hard work by a group of passionate foodies, our local council and Bundaberg North Burnett Tourism and we can't wait to be part of the events for 2017 and see what next year brings - it's certainly off to a fabulous start!