Relish & Matt Golinski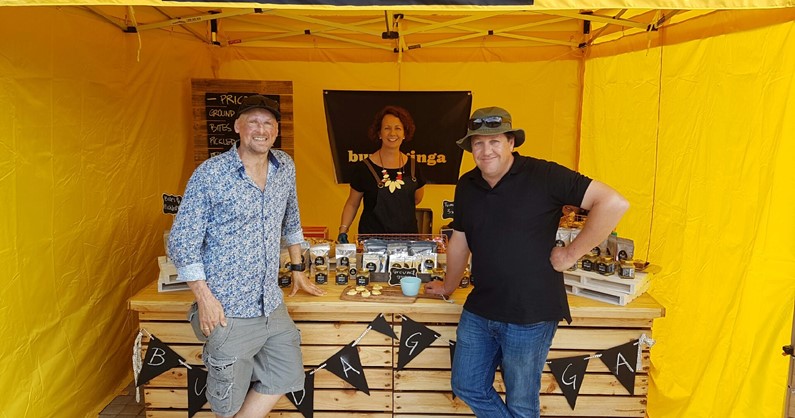 It's been a while since we have blogged so sorry about that! We have been super busy re-branding our Bunda Ginga products to better reflect the quality of the product and where it comes from.
We launched all of our new branding and our ready to buy ginger products at Relish Fraser Coast on Sunday 5 June.
Anthony & Kate were on hand to answer all ginger questions with their trusty sidekicks - Jess (Marketing & PR) & Karen (People & Operations Manager) to showcase the wonderful products that are Bunda Ginga.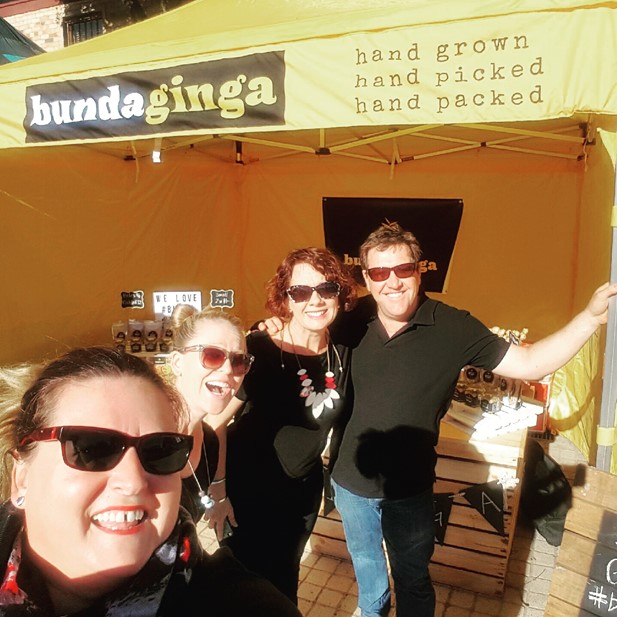 We set off bright and early at 6am from Bundaberg and travelled to the Relish Festival at the Fraser Coast, setting up and ready to sell from 10am.
We ran into lots of friendly faces, - CC from CC's Kitchen, all round nice guy, super chef and regional food ambassador Matt Golinski & partner Erin, the guys from Cobra Chilli next door and the Coast team. 
Matt actually did a demo with our pickled ginger and it was a huge hit! We had lots of people enquiring and coming to seek out our pickled ginger directly after it.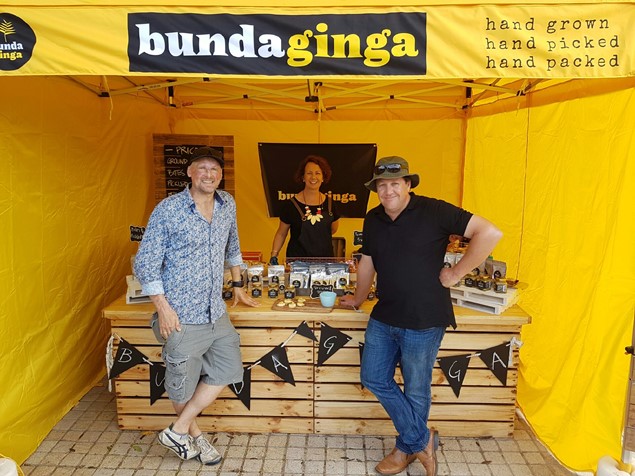 We had a fabulous day talking to lots of lovely new friends and hope that anyone who took away some yummy ginger products loves them as much as we do! 
Bunda Ginga will be at the Heartland Festival in Gayndah on Saturday 9 July from 10am to 4pm and then Bundy Flavours & Farmers Market Festival on 16 July from 7am to 2pm at Alexandra West, Bundaberg. We hope to catch you there!